1st & 2nd Annual All American Design Golf Classic
Last year we held our "2nd Annual All American Design Golf Classic" Tournament. We were unable to have a tourny this year but we DO plan on having one next year, so we will see you in 2006.
We had several raffle prizes donated and each of the 50 participants took home a t-shirt and a prize. We had gifts donated from Prime Supply, Northeast Asphalt, RJB Computer Services, Courney Construction, Bomber's Golf Course, Formolo Insurance and All American Design. Below are just some of the photos from our successful day.


Our tourney was again held at Bomber's Golf Course in Niagara, Wi. We would like to thank Linda and Jerry for all of their hospitality and help.


The winning team!
Chris Rasmussen, Jim Formolo, Jack Watts, Mike Bond.

These are last years winners. No photos from this year available.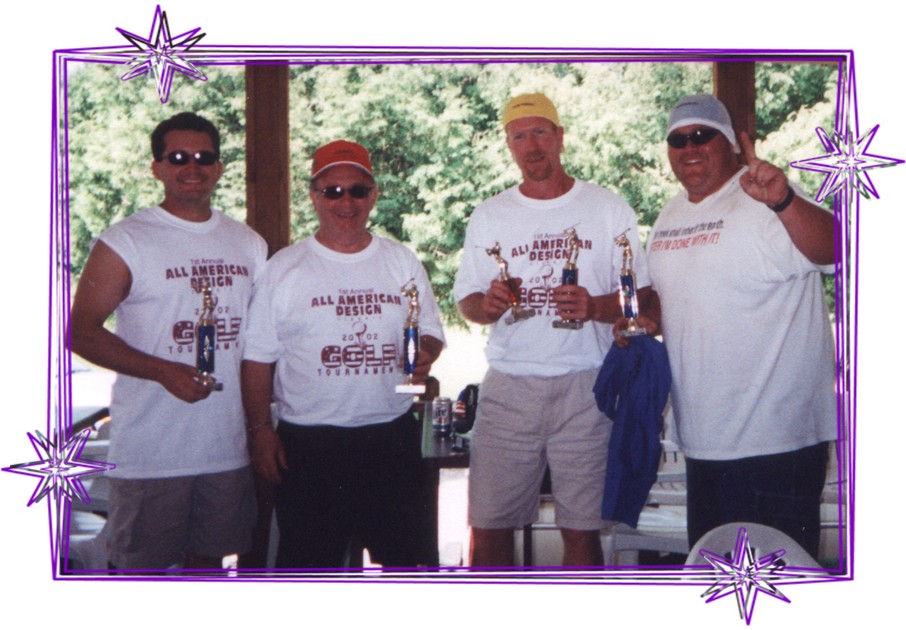 The Hardware
These are the "golfers" who earned a trophy Last year.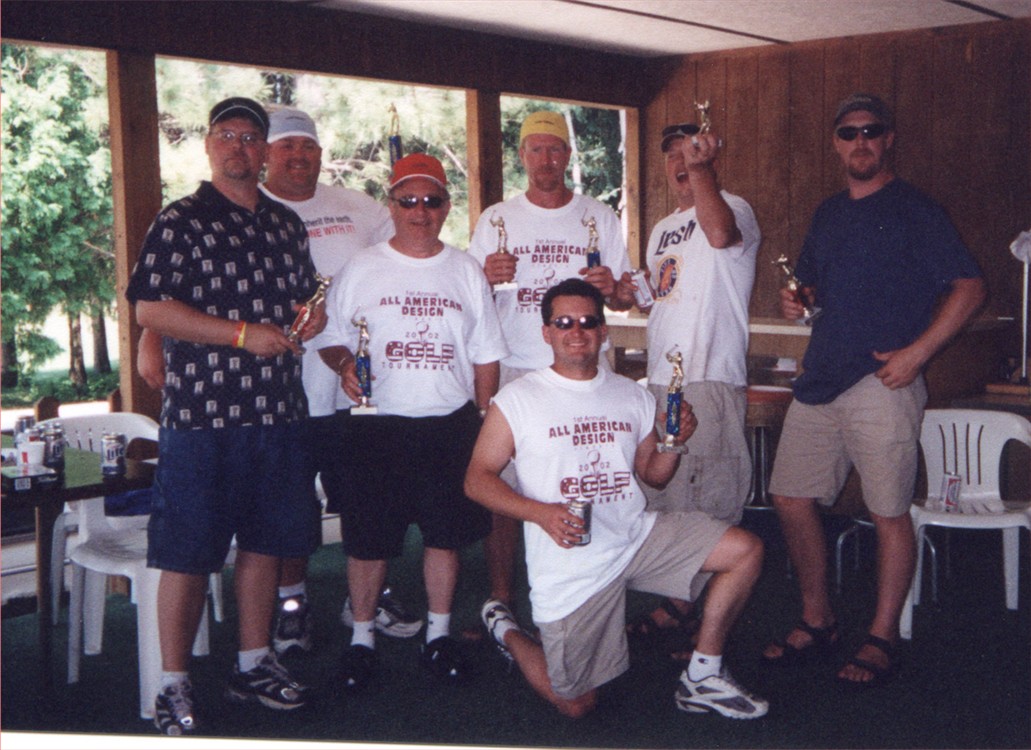 This Years Trophies
Trophies were donated by Formolo's Insurance.
Just Relaxing
Just relaxing after dinner.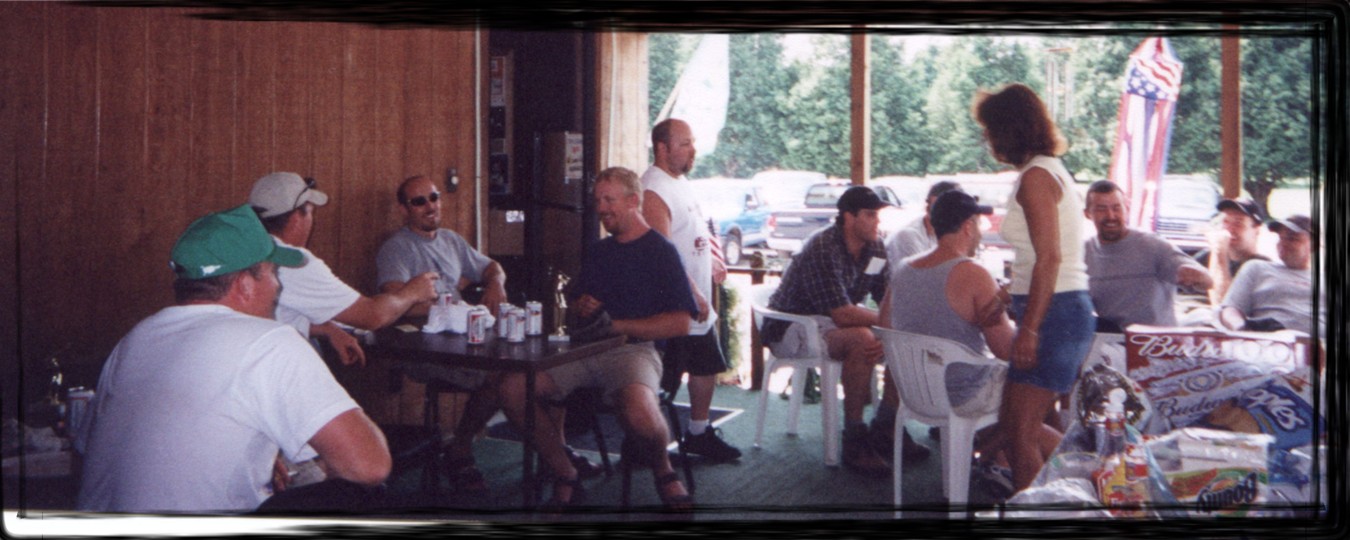 Some more hangin' out.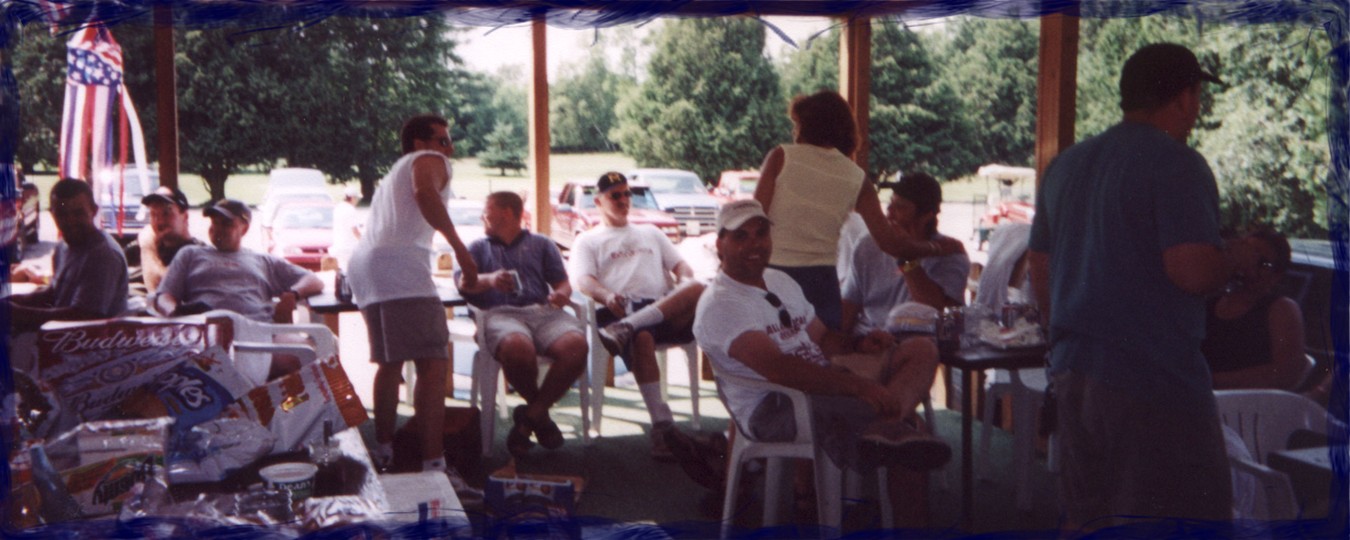 Lee, Jessee, Dad(Jim), Jimbo Formolo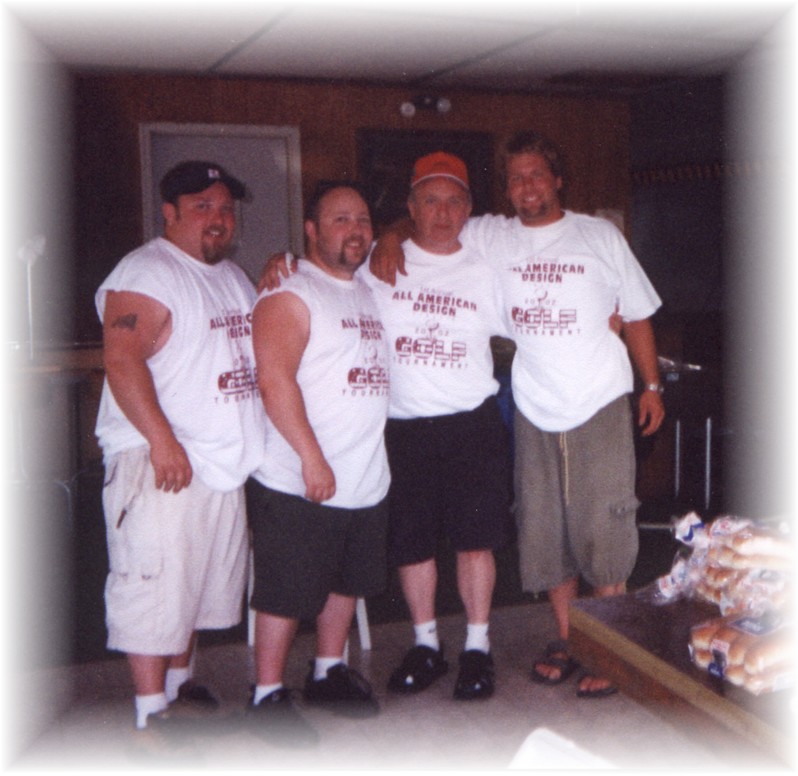 This years T-Shirt from All American Design